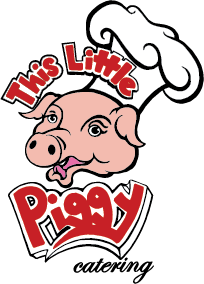 This German-themed festival that got its origin in Bavaria back in 1810 came to be as a celebration of the marriage of Crown Prince Ludwig to Princess Therese von Sachsen-Hildburghausen. For five days after this infamous wedding of its time, a large festival was held to commemorate the special day.
Today's Oktoberfests are more often held in September to take advantage of the warmer weather. Now, Oktoberfest celebrations all over the world include lederhosen, dirndls, parades, and traditional German celebratory foods. And of course, across the world over, Oktoberfest goers are enjoying beer that seems to never stop flowing, and food, such delicious food.
Celebrate Oktoberfest right with This Little Piggy Catering. Our Oktoberfest menu provides all the great taste and hearty portions of this traditional meal. Below is a popular Oktoberfest menu. This Little Piggy Catering also offers customized menus and has many authentic selections not listed below. Please give us a call at 612-332-7571 and one of our planners will put together the perfect menu for your event.
Oktoberfest Catering Menu
Appetizers - Buffet - Food & Beverage
Whole Roast Pig
German Style Bratwurst or Knockwurst Bar
Pork or Chicken Schnitzel
German Style Potato Salad
Sauerkraut with Sausages
French Style Green Beans
German Pretzel Wall
Red Cabbage with apples
All meals come complete with bread selection, appropriate condiments, plates, napkins and utensils.
*Not included in price
Learn More About Our Bar Service