Your next corporate event is coming up in just a few months and you and your colleagues can't wait to get out of the office for a few hours to celebrate. Business has been good, but you've all been burning the candle at both ends. The opportunity to escape and spend some personal time with your colleagues has been long anticipated. But you have just one problem– your corporate food service doesn't offer a bar service. And your team has earned themselves a few tasty adult beverages.
Selecting the right bar service for your corporate event isn't always an easy task, especially when business colleagues aren't used to tossing one back with their office mates. For this reason, corporate event planners should be a bit picky in who they select to serve cocktails at a corporate party.
Selecting a bartending service for your next corporate event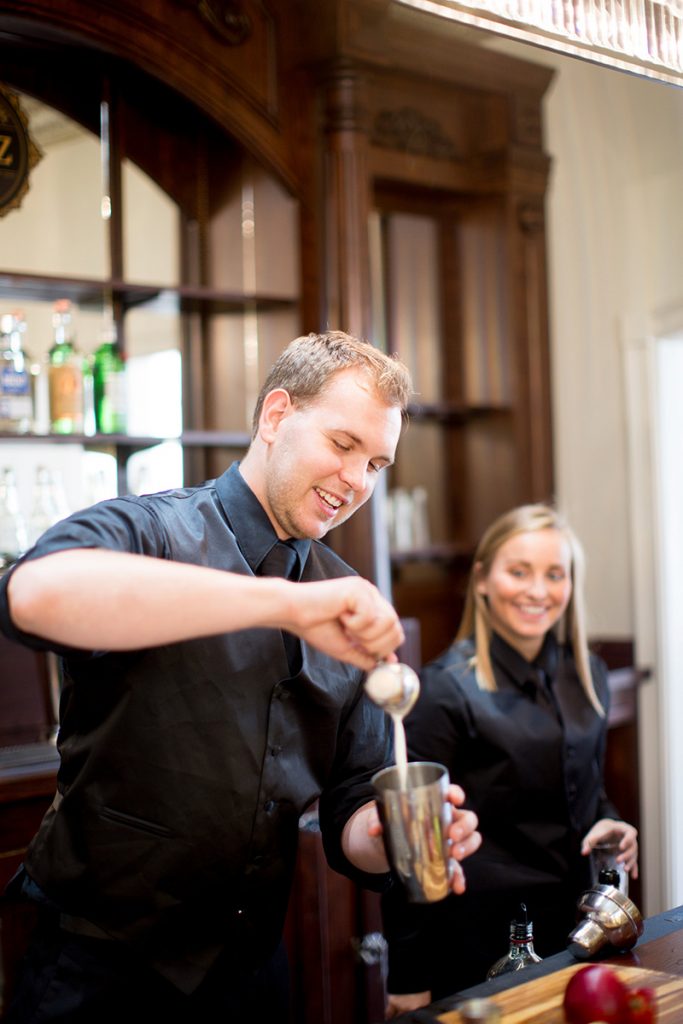 Aside from ensuring that your bartender for corporate events has experience and this isn't their first rodeo, there are several specific traits that you should look.
Responsibility – While it is always important to drink responsibly, businesses take on a bit of a liability when they decide to mix alcohol with a business-related event. Thus, you want to ensure you are looking for a bartending service that will share the responsibility with you in keeping your employees as safe as possible. A'BriTin Catering & Hospitality's Director of Bar Operations, Jordan Feist, indicates that "corporate event bartenders that are TIPS Certified is a plus, so be sure to ask about this when interviewing a potential bartender. This means that anyone serving alcohol will have gone through an official training on intervention services that can be deployed if things get out of control." Corporate caterers and bartenders can work with you on various strategies such as ticketing systems that limit the amount of drinks per person and can even help you by keeping an eye on employees that you have identified for closer supervision. Feist further states that "sometimes it is just about slowing people down. We want them to stay hydrated, have fun, and have lasting and positive memories of their work event."

Personality – We've all been to events whether it be a wedding, corporate event, or conference reception where the bartending staff was lacking a bit in the friendliness and personality department. Feist shared that "bartending is often underestimated, and folks don't realize how much work it is, but this doesn't make it excusable for bar staff to be anything but friendly." Experienced bartenders will be able to help drum up conversations and help break the ice as needed. And they also should know how to offer a soft cut-off when someone is approaching the point of being over-served.

Organization – When a caterer is coming into your office space, they need to be respectful of your space, but also seriously organized. Feist stated that "the last thing your leaders need is to have photos of a disorganized bar with liquor bottles all over, right in front of your company logo. That's probably not a picture that you want floating around the industry." Aside from being respectful of the space, bar tops need to be kept clean with bottles out of direct access from patrons. This helps to prevent over-service, creates a better look, and helps ensure that nothing goes out to your employees that the bartender doesn't know about.

Aesthetics & professionalism – Your bar staff should be dressed for the part no matter what type of event you are hosting. Whether it be a pig roast or a more distinguished event, your bartender should arrive in their clean and pressed official uniform, or in the unique attire that you have requested for your event. Further, your bar staff should be clean and well-groomed. "Anything else should be considered unacceptable," Feist shared.

Timeliness – Just as important as the traits listed above, your bar staff needs to be there on time and ready to go as agreed for the bar service to begin. "If you want the bar service to be open at 5PM, then your bar staff should be there far in advance to ensure that they can start pouring right at 5PM." Further, staff should be able to recognize when the bar should shut down temporarily so that guests can focus on special awards and recognition speeches, or at anytime when focus should be on something besides getting that next cocktail. "You also want to ensure that your bar staff is ready to close down the bar at the agreed upon time, or that they can offer flexibility when lawful if you wish to keep your bar open a bit later."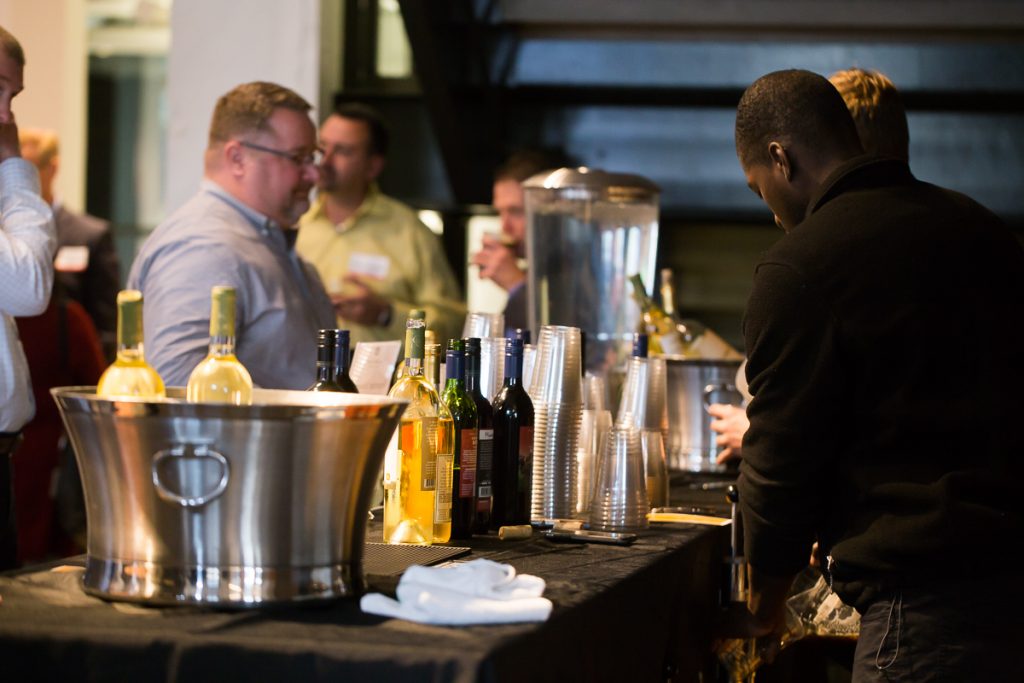 This Little Piggy Catering provides bartending services for any corporate occasion
This Little Piggy Catering is a premiere outdoor catering solution that has been creating lasting memories since 1979. Our specialty is creating fantastic pig roasts, including delicious and colorful Hawaiian Luaus and traditional German-style pigs with all the fixings.
We can provide bartending services for any event, big or small. Our goal is to complement your important day with a bartending service that will be remembered for a lifetime. To learn more about our professional approach to corporate bartending services in Minnesota, please contact us at 612-339-0222 or via email at info@thislittlepiggycatering.com. We can't wait to hear from you and help you create a corporate event to remember.